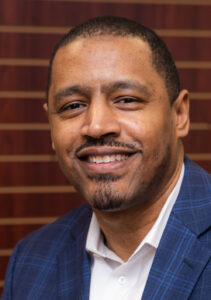 Atif Bostic, Executive Director
Atif Bostic is an established leader in addressing the Social Determinants of Health through the application of entrepreneurial solutions. Mr. Bostic leverages his leadership experience in workforce development, business development, business consulting, banking, and finance to develop sustainable solutions to social problems. In his current role, Mr. Bostic serves as the executive director of Uplift Solutions, a national nonprofit focused on addressing the Social Determinants of Health through the development of community-centric and community-informed business assets. Uplift's direct-service work focuses on access to fresh and healthy food, health care, and jobs. Whereas, its advocacy work focuses on food justice, criminal justice, and social equity.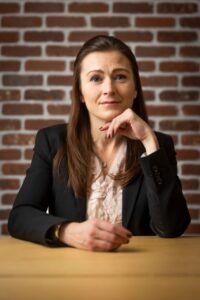 Julia Keleher, Chief Programs Officer
Julia Keleher, Ed.D, MBA, PMP, is an educator, leader, and executive with extensive experience in the public and private sectors. For over 25 years, Dr. Keleher has worked to identify and remove structural barriers to equality. She is skilled in designing and implementing strategic initiatives and leveraging data and analytics to inform operational decisions. As the Chief Programs Officer, Julia contributes to strategic planning and leads program development at Uplift Solutions, ensuring the vision and goals of the organization remain client-focused and responsive to emerging community needs. A native Philadelphian with first-hand knowledge of the criminal justice system, Julia is committed to creating opportunities and advocating for incarcerated individuals and returning citizens.
Barb Varela, Chief Financial Officer
Barb Varela joins Uplift Solutions with 20+ years of experience in finance with a gift for organizational administration. During the last 10 years, she's focused on non profit administration, finance and real estate development. As a driver of strategies and business plans, Ms. Varela oversaw the development of an $18M low income housing tax credit project providing housing for some of the city's most vulnerable population located in the heart of Kensington.
Emma Spearing, Workforce Solutions and Youth Program Intern
Emma Spearing is currently working as an intern with both the Workforce Solutions program and Youth Program. She is a senior at Arcadia University majoring in Criminal Justice with a social justice focus, and is minoring in Government, Politics, and Law. In her role at Uplift, Emma supports the Workforce Solutions Lead Instructor and Lead Case Manager with various duties, including conducting participant phone interviews, retention calls, data logging, and assisting in lessons. Emma is also training to run the Youth Program, and she has done an incredible job leading classes and creating new curriculum.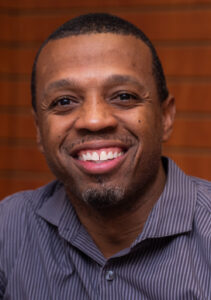 Barry Johnson, Vice President, Workforce Operations
Barry Johnson is the Vice President of Uplift Workforce Solutions. Mr. Johnson is responsible for program operations and effectiveness. Mr. Johnson has over fifteen years' experience in workforce development, having managed programs for JEVS Human Services, the Center for Literacy and the Philadelphia Prison Society. In addition to his experience and education Mr. Johnson has lived experience. Mr. Johnson has a Master's Certification in Cognitive Behavioral Therapy, Bachelor of Science in Business Administration from the University of Maryland, and a Master of Business Administration from the University of California-Irvine.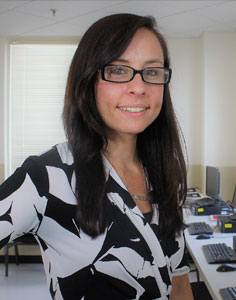 Lauren Ruday, Senior Case Advisor (Workforce Solutions)
Lauren Ruday is the senior case advisor for Uplift Workforce Solutions. In her role, Ms. Ruday is responsible for screening, developing individualized plans, identifying resources and benefits, retention, and tracking of program participants. Ms. Ruday conducts one-to-one sessions with each participant to understand their unique needs and builds an individualized plan to gain access to resources, address social barriers, and transition to work effectively. Ms. Ruday holds a Bachelor of Science in Psychology from West Chester University, and a Master of Science in Education Psychological Services from the University of Pennsylvania.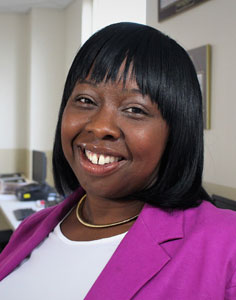 Monique Oakman-Robinson Lead Instructor Workforce Solutions
Monique Oakman-Robinson is the lead instructor for Uplift Workforce Solutions. In her role, Ms. Oakman-Robinson is responsible for instruction. Mrs. Oakman-Robinson delivers instruction in a group setting and provides one-to-one support for participants that need additional training. Ms. Oakman-Robinson is a former School District of Philadelphia Educator and holds a Bachelor of Science in Education from Temple University. Mrs. Oakman-Robinson has over 18 years' experience in customer service; which she utilizes and incorporates within the curriculum. Mrs. Oakman-Robinson holds several awards for her contributions in the community, such as Teacher of the Year for 2005 for the Philadelphia Christian Academy and the 190th Legislative District Image Award in 2015. She's also had the privilege of participating in a panel discussion with Michelle Obama for her Let's Move initiative for fighting childhood obesity.
Wayne Garrett
Wayne, a previous participant in the Retail program in 2018, transitioned to a role at Brown's Super Stores. Throughout his tenure, he earned recognition for his perseverance, receiving the Uplift's Perseverance award, and becoming a member of the Uplift Board. Over the course of four years, Wayne was promoted twice, eventually reaching the position of Assistant Store Manager. His time at Uplift sparked a strong dedication, prompting him to leave Brown's and assume the role of Community Engagement and Reentry Coordinator. Additionally, Wayne currently serves as the President of the Uplift Alumni Association.
Jeff Jones
Jeff Jones is Uplift's Community Engagement Manager. Jeff is certified by the University of Pennsylvania as Social Impact Strategist and Financial Planner with decades of providing community development workshops, personal empowerment presentations, life coaching, drug abuse prevention intention sessions, along with community building and activist experience. Jeff brings a wealth of knowledge and a unique perspective to his work. He is active in his local community and does various seminars and events to help empower youth, strengthen families, restore lives that have been devastated by addiction, social injustice, and disenfranchisement. Jeff is skilled at building communities to help them achieve their goals and bring change for the better. He successfully helped to reduce substance abuse and crime levels in Philadelphia as the Director of the South Philadelphia Prevention Coalition, and he has also worked with Just Leadership USA to reduce the prison population and advocate to end mass incarceration. For his outstanding community work Jeff has received the Gold Volunteer Service Award from President Barak Obama.
Mark Tucker
Mark Tucker is currently the instructor of heating, ventilation, and air conditioning at Uplift Solutions. His past employment experience includes Director of Building Trades for NCIA Philadelphia Chapter, President of Guardian Property Specialist, and I T.E.A.C.H Vocational Program. Mark Tucker has over twenty certifications and earned his HVAC Certification from Camden County College in Blackwood NJ.
He also holds a bachelor's degree of Health Science and Biology from Thomas Edison State University, a diploma of Property Management from Ashworth University in Atlanta Georgia, and a Doctor of Divinity from the National Association of Drug and Alcohol interventionist.
He's currently pursuing a master's degree in disaster management and counter terrorism from Liberty University in Virginia
Christina Pompino
Christina Pomponio became a part of Uplift in 2023, taking on the role of a case manager for Workforce Solutions. In this capacity, Christina's responsibilities include evaluating and creating customized plans for program participants, locating suitable resources and benefits, ensuring participant retention, and monitoring their progress. Through personalized one-on-one sessions, Christina assesses the specific needs of each individual and devises tailored action plans to overcome obstacles and facilitate a seamless integration into the workforce. With a background in Social and Behavioral Science and a certification as a Recovery Specialist, Christina brings a wealth of knowledge and expertise to her role.
Maureen Cislo
Maureen is a graduate of SUNY College at Buffalo with a degree in Journalism. She also completed graduate studies in International Relations at the University of Groningen, The Netherlands. Her Journalism career began in Washington DC by covering the FDA, CPSC and subcommittees of the House and Senate for various national trade publications. She was featured in the Washington Post after cracking a story about a federal agency who was in violation of the Freedom of Information Act. Maureen turned her attention and writing style to non-profit work in 2013. "I wanted to be in the non-profit sector to give back to the community. I wanted to instill the importance of this type of work to my 3 children," she says. Maureen has served as Business Development Manager at The Children's Scholarship Fund, Philadelphia, Director of Development at Surrey Services for Seniors and at Harcum College. She brings a wealth of experience in grant research and writing; event planning and execution; major donor cultivation; effective communication and public relations strategies. In her free time Maureen enjoys gardening and hiking.
Sandy Brown, Chairman – Director In-Store Branding and Media Relations, Brown's Super Stores
Sam Kates, Treasurer – Principal, CKCRG

Linda Rosanio, Secretary – COO, VSBLTY

 

Ron Berman – Uplift, Retired
Keir Bradford-Grey – Partner, Montgomery McCracken Walker & Rhoads LLP
Scott Brown – Brown's Super Stores, Inc.

Troy Crichton – Chair, Criminal Defense, Gibbons Legal

 

Nancy Gephart, Shift Capital

 

David Litsky – Vice President / Team Credit Manager, TD Bank

 

Sharmain Matlock-Turner – President and CEO, UAC

Scott Moses – Head of Grocery, Pharmacy and Restaurants, PJ Solomon

 

Sharana Worsley, Citizens Bank