Atif Bostic, Executive Director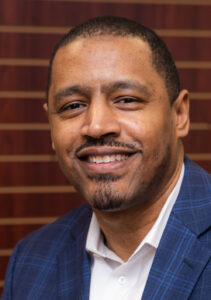 Atif Bostic is an established leader in addressing the Social Determinants of Health through the application of entrepreneurial solutions. Mr. Bostic leverages his leadership experience in workforce development, business development, business consulting, banking, and finance to develop sustainable solutions to social problems. In his current role, Mr. Bostic serves as the executive director of Uplift Solutions, a national nonprofit focused on addressing the Social Determinants of Health through the development of community-centric and community-informed business assets. Uplift's direct-service work focuses on access to fresh and healthy food, health care, and jobs. Whereas, its advocacy work focuses on food justice, criminal justice, and social equity.
Julia Keleher, Chief Programs Officer
Julia Keleher, Ed.D, MBA, PMP, is an educator, leader, and executive with extensive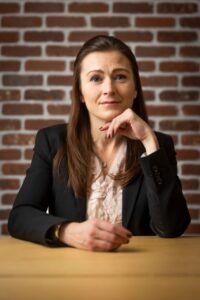 experience in the public and private sectors. For over 25 years, Dr. Keleher has worked to identify and remove structural barriers to equality. She is skilled in designing and implementing strategic initiatives and leveraging data and analytics to inform operational decisions. As the Chief Programs Officer, Julia contributes to strategic planning and leads program development at Uplift Solutions, ensuring the vision and goals of the organization remain client-focused and responsive to emerging community needs. A native Philadelphian with first-hand knowledge of the criminal justice system, Julia is committed to creating opportunities and advocating for incarcerated individuals and returning citizens.
Barb Varela, Chief Financial Officer
Barb Varela joins Uplift Solutions with 20+ years of experience in finance with a gift for organizational administration.  During the last 10 years, she's focused on non profit administration, finance and real estate development.  As a driver of strategies and business plans, Ms. Varela oversaw the development of an $18M low income housing tax credit project providing housing for some of the city's most vulnerable population located in the heart of Kensington.
Barry Johnson, Vice President, Workforce Operations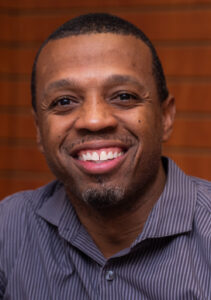 Barry Johnson is the Vice President of Uplift Workforce Solutions. Mr. Johnson is responsible for program operations and effectiveness. Mr. Johnson has over fifteen years' experience in workforce development, having managed programs for JEVS Human Services, the Center for Literacy and the Philadelphia Prison Society. In addition to his experience and education Mr. Johnson has lived experience. Mr. Johnson has a Master's Certification in Cognitive Behavioral Therapy, Bachelor of Science in Business Administration from the University of Maryland, and a Master of Business Administration from the University of California-Irvine.
Lauren Ruday, Senior Case Advisor (Workforce Solutions)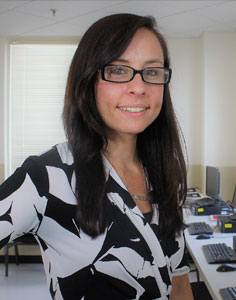 Lauren Ruday is the senior case advisor for Uplift Workforce Solutions. In her role, Ms. Ruday is responsible for screening, developing individualized plans, identifying resources and benefits, retention, and tracking of program participants. Ms. Ruday conducts one-to-one sessions with each participant to understand their unique needs and builds an individualized plan to gain access to resources, address social barriers, and transition to work effectively. Ms. Ruday holds a Bachelor of Science in Psychology from West Chester University, and a Master of Science in Education Psychological Services from the University of Pennsylvania.
Monique Oakman-Robinson, Lead Instructor (Workforce Solutions)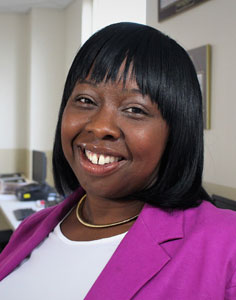 Monique Oakman-Robinson is the lead instructor for Uplift Workforce Solutions. In her role, Ms. Oakman-Robinson is responsible for instruction. Mrs. Oakman-Robinson delivers instruction in a group setting and provides one-to-one support for participants that need additional training. Ms. Oakman-Robinson is a former School District of Philadelphia Educator and holds a Bachelor of Science in Education from Temple University. Mrs. Oakman-Robinson has over 18 years' experience in customer service; which she utilizes and incorporates within the curriculum. Mrs. Oakman-Robinson holds several awards for her contributions in the community, such as Teacher of the Year for 2005 for the Philadelphia Christian Academy and the 190th Legislative District Image Award in 2015. She's also had the privilege of participating in a panel discussion with Michelle Obama for her Let's Move initiative for fighting childhood obesity.
Laura Lopez, Executive Assistant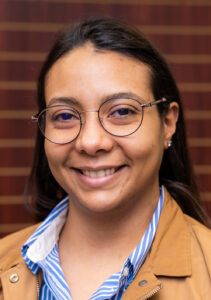 Laura Lopez is an enthusiast of human practices actively engaged in the community welfare. Ms. Lopez has over 15 years' experience working with underserved communities and addressing the social and legal concerns of disadvantaged individuals. Ms. Lopez has been recognized for her efforts and impact with the Doer-Actions of Social Services award. As Executive Assistant she plans and fulfills ongoing project development and ensures the smooth operation of the Executive office.
Emma Spearing, Workforce Solutions and Youth Program Intern
Emma Spearing is currently working as an intern with both the Workforce Solutions program and Youth Program. She is a senior at Arcadia University majoring in Criminal Justice with a social justice focus, and is minoring in Government, Politics, and Law. In her role at Uplift, Emma supports the Workforce Solutions Lead Instructor and Lead Case Manager with various duties, including conducting participant phone interviews, retention calls, data logging, and assisting in lessons. Emma is also training to run the Youth Program, and she has done an incredible job leading classes and creating new curriculum.
Sandy Brown, Chairman – Director In-Store Branding and Media Relations, Brown's Super Stores
Sam Kates, Treasurer – Principal, CKCRG

Linda Rosanio, Secretary – COO, VSBLTY

 

Shelly Levitan Adler – Principal, Shelly Adler Consulting

Lashawna Bennett – Uplift Program Graduate

 

Ron Berman – Uplift, Retired
Keir Bradford-Grey – Partner, Montgomery McCracken Walker & Rhoads LLP
Jana Brown – EVP, Chief Human Resources Officer, Centurion
Scott Brown – Brown's Super Stores, Inc.

Troy Crichton – Chair, Criminal Defense, Gibbons Legal

 

Wayne Garett – Uplift Program Graduate

Nancy Gephart, Shift Capital

 

David Litsky – Vice President / Team Credit Manager, TD Bank

 

Sharmain Matlock-Turner – President and CEO, UAC

Scott Moses – Head of Grocery, Pharmacy and Restaurants, PJ Solomon

 

Pam Porter – Managing Partner,

Stepping Stone

Partners, LLC

Sharana Worsley, Citizens Bank