Atif Bostic, Executive Director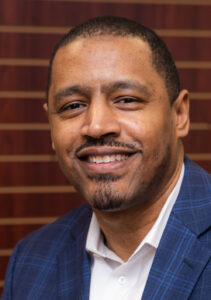 Atif Bostic is an established leader in addressing the Social Determinants of Health through the application of entrepreneurial solutions. Mr. Bostic leverages his leadership experience in workforce development, business development, business consulting, banking, and finance to develop sustainable solutions to social problems. In his current role, Mr. Bostic serves as the executive director of Uplift Solutions, a national nonprofit focused on addressing the Social Determinants of Health through the development of community-centric and community-informed business assets. Uplift's direct-service work focuses on access to fresh and healthy food, health care, and jobs. Whereas, its advocacy work focuses on food justice, criminal justice, and social equity.
Ron Berman, CFO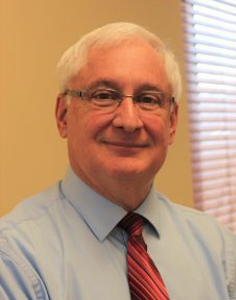 Ron Berman is the Chief Financial Officer and Chief Credit Officer of Uplift In his role as Chief Financial Officer and Chief Credit Officer, Mr. Berman is responsible for the organization's financial and lending activities. Prior to joining Uplift Solutions, Mr. Berman held the position of Manager of Taxation and Compliance at Wakefern Food Corp. In this role, Mr. Berman was responsible for the tax and accounting issues for the cooperative and its members. Mr. Berman also provided financial support for the Wakefern Site Development Committee that reviewed and approved potential supermarket sites for the Wakefern members. Mr. Berman has assisted the Wakefern members in developing business plans and preparing proformas to support new stores.
Toral Patel, Development Director
Ms. Patel comes to Uplift with over 15 years of Development and Communications experience. She has worked with organizations in supportive housing, human rights, social justice, and the arts. Having grown up in South Jersey, Ms. Patel has developed a passion for improving the lives of the underserved communities of Philadelphia.
Barry Johnson, Director (Workforce Solutions)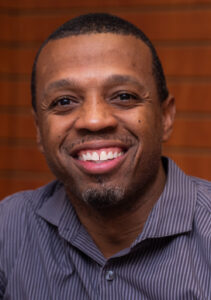 Barry Johnson is the director of Uplift Workforce Solutions. Mr. Johnson is responsible for program operations and effectiveness. Mr. Johnson has over fifteen years' experience in workforce development, having managed programs for JEVS Human Services, the Center for Literacy and the Philadelphia Prison Society. In addition to his experience and education Mr. Johnson has lived experience. Mr. Johnson has a Master's Certification in Cognitive Behavioral Therapy, Bachelor of Science in Business Administration from the University of Maryland, and a Master of Business Administration from the University of California-Irvine.
Lauren Ruday, Senior Case Advisor (Workforce Solutions)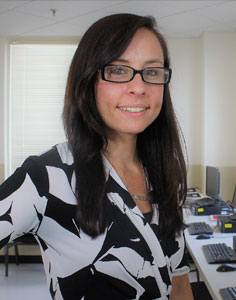 Lauren Ruday is the senior case advisor for Uplift Workforce Solutions. In her role, Ms. Ruday is responsible for screening, developing individualized plans, identifying resources and benefits, retention, and tracking of program participants. Ms. Ruday conducts one-to-one sessions with each participant to understand their unique needs and builds an individualized plan to gain access to resources, address social barriers, and transition to work effectively. Ms. Ruday holds a Bachelor of Science in Psychology from West Chester University, and a Master of Science in Education Psychological Services from the University of Pennsylvania.
Monique Oakman-Robinson, Lead Instructor (Workforce Solutions)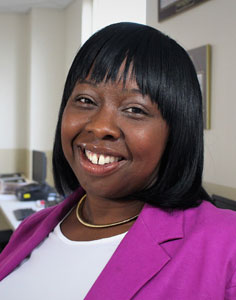 Monique Oakman-Robinson is the lead instructor for Uplift Workforce Solutions. In her role, Ms. Oakman-Robinson is responsible for instruction. Mrs. Oakman-Robinson delivers instruction in a group setting and provides one-to-one support for participants that need additional training. Ms. Oakman-Robinson is a former School District of Philadelphia Educator and holds a Bachelor of Science in Education from Temple University. Mrs. Oakman-Robinson has over 18 years' experience in customer service; which she utilizes and incorporates within the curriculum. Mrs. Oakman-Robinson holds several awards for her contributions in the community, such as Teacher of the Year for 2005 for the Philadelphia Christian Academy and the 190th Legislative District Image Award in 2015. She's also had the privilege of participating in a panel discussion with Michelle Obama for her Let's Move initiative for fighting childhood obesity.
Shontae Smarr, Director (Philly Food Rescue)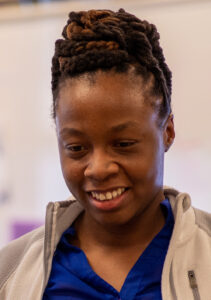 Shontae Smarr is a forward-thinking and passionate advocate for communities without access to necessary resources needed for a thriving and healthy life. In 2017, Ms. Smarr discovered her passion for thinking outside of the box to address the systemic problems of food insecurity. Since then, she has worked diligently to improve the food system and the quality of life for those living in under-resourced
communities throughout the Greater Philadelphia area. As Director of Philly Food Rescue, Ms. Smarr has been a crucial asset in launching, developing, and managing essential partnerships with food donors, non-profit organizations, volunteers, and other strategic partners, in alignment with the key goals of the Philly Food Rescue program with Uplift Solutions, since its inception in October 2018.
Suzannah Paul, Program Manager (Philly Food Rescue)
Suzannah Paul is a service-minded manager and communications veteran who cultivates community in non-profit, educational, and faith-based contexts. A seasoned program director and volunteer manager, Suzannah comes to Philly Food Rescue from the elderly/disabled and multi-family affordable housing sector and remains committed to expanding fresh food access to vulnerable populations.
Passionate about food justice, hospitality, and community wellness, Suzannah is pursuing a master's degree in theology at United Lutheran Seminary. She and her family live in Philadelphia.
Scott Brown
Scott Brown is a passionate serial entrepreneur and intrapreneur focused on uplifting vulnerable communities. In his role as Fund Development Officer, Scott is responsible for engaging new donors and introducing them to the organization.
Laura Lopez, Executive Assistant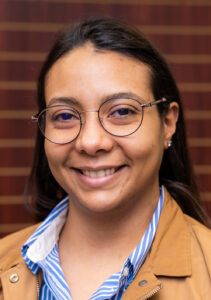 Laura Lopez is an enthusiast of human practices actively engaged in the community welfare. Ms. Lopez has over 15 years' experience working with underserved communities and addressing the social and legal concerns of disadvantaged individuals. Ms. Lopez has been recognized for her efforts and impact with the Doer-Actions of Social Services award. As Executive Assistant she plans and fulfills ongoing project development and ensures the smooth operation of the Executive office.
Noah Averick, Development Coordinator
Marialena Anderson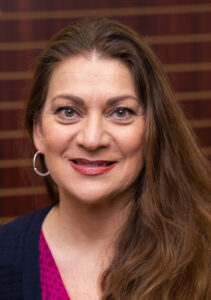 Marialena Anderson is a seasoned relationship builder who engages in Uplift's partnership collaboration and community outreach efforts. With a background in project development, healthy lifestyle promotion, and client management, Marialena actively bridges our Workforce Program with resource navigation, Health Literacy, the CDC Diabetes Prevention Program administration and Philly Food Rescue to layer Uplift's services in the community.
Robert Hayes, Instructor (Workforce Solutions)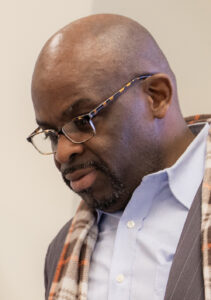 Robert Hayes, a former correctional officer, has a wealth of knowledge in assisting formerly incarcerated individuals. Mr. Hayes is a Certified Behavioral Health Technician and Behavioral Specialist who has facilitated workshops in prisons, jails, halfway-houses and addiction treatment centers in and around the Delaware Valley.
Maya Stern, Intern (Workforce Solutions)
Maya Stern is currently enrolled as a student at Arcadia University where she is receiving a Bachelor's Degree in Criminal Justice with a Minor in Psychology. Ms. Stern has been an intern with Uplift since the beginning of her sophomore year and plans to stay at Uplift until graduating in May 2021. Ms. Stern assists with daily needs, provides assistance in creating lessons for the participants, and teaches her own lessons to the class. After graduating from Arcadia Ms. Stern plans on continuing to work in re-entry, eventually obtaining her Master's and Ph.D. to become a Professor of Criminal Justice.
Jasmin Ramirez, Intern (Workforce Solutions)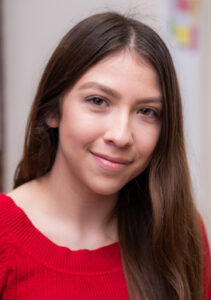 Jasmin Ramirez is currently enrolled at Arcadia University where she is working on earning her Bachelor's Degree in Psychology with a Minor in Sociology. Ramirez has been an intern with Uplift since 2018 and plans to remain a part of the Uplift team until graduating in May 2021. Her duties for the team
are to assist the caseworkers with data entry, one-on-one sessions, and recruit potential candidates for
the program. After graduating from Arcadia, Ramirez plans to return to her hometown of Florida to
pursue her Master's and Ph.D. in Clinical Psychology.
Belle LeBow, Intern (Workforce Solutions)
Belle LeBow is currently on track to get her Bachelor of Science in Social Work at the University of New Hampshire and plans to continue pursue her graduate degree. Ms. LeBow assists through conducting interviews with clients applying to the program as well as offering therapeutic sessions to anyone in need. She, too, helps in both the recruitment and screening process. Ms. LeBow specifically studies PTSD among reentering citizens in school and hopes to be a benefit to participants at Uplift Workforce Solutions with her education in this field.
Jeff Brown, Chairman – President and CEO, Brown's Super Stores, Inc.
Sandy Brown, Vice Chairman / Secretary – Director In-Store Branding and Media Relations, Brown's Super Stores
Sam Kates, Treasurer – Principal, CKCRG
Shelly Levitan Adler – Principal, Shelly Adler Consulting
Kimberly Lloyd – President, OARC
David Litsky – Vice President / Team Credit Manager, TD Bank
Sharmain Matlock-Turner – President and CEO, UAC
Scott Moses – Head of Grocery, Pharmacy and Restaurants, PJ Solomon
Pam Porter – Managing Partner, Stepping Stone Partners, LLC
Linda Rosanio – COO, VSBLTY