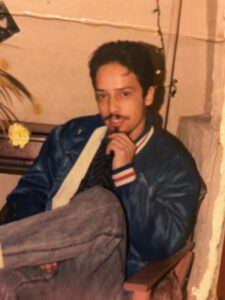 From Hardship to Hope is a series of stories about our program graduates told through their eyes. From childhood to now, we will learn about their journeys and try and understand the impact Uplift has had on their lives. This story Is about Robert Ortiz, a 2019 graduate who has already received multiple promotions in the professional world and is now Assistant Night Crew Chief at ShopRite. This is his journey: 
Robert grew up in the badlands of North Philadelphia where he had two brothers and two sisters. When talking about his childhood, Robert acknowledged how tough of an environment North Philly was. The main problems were drugs and the ingrained culture of skipping school. Both impacted Robert's development greatly as he got wrapped up in these and, self admittedly, did not use school to his benefit. In addition to the negative impact of his social life in and outside of school, Robert's home life was no different. His parents were both drug dealers and did not shy away from having their kids involved. His first encounter with the justice system came because of his parents when their house was raided, sending him to juvenile services and his parents to prison. This impacted his siblings as well, as both of his brothers ended up dealing and getting arrested later in life. He dropped out of high school during his junior year and began his life of dealing.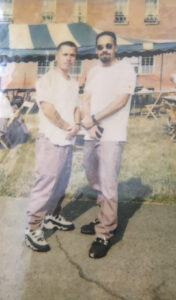 Roberts first stint in prison was sixteen years (1990-2006) for drug dealing, and it began with a rocky start as the legal process had its hurdles. The lawyer appointed to his case was not good, and Robert discovered after the fact, through his court transcript, that there was a plea deal he was not made aware of. This would have saved him several years on his sentence, but he was never informed of this option. His experience at the first jail he was placed in, a state penitentiary, was a "revelation." Inmates ran the jail, there were drugs inside, and while he succeeded in minding his own business, that was an extremely hard goal to achieve. He was transferred several times over the course of his sixteen years, and the other locations were not as difficult. One piece of advice he made sure to follow throughout his time inside was from his dad who said: "If you ever go to jail, don't gamble and don't do drugs, and you'll be alright." He stayed out of trouble by working jobs in the kitchen and laundry, and even made a few friends that he started a Puerto Rican band with. Practicing allowed him to stay occupied, and they even won several awards at the prison talent shows.  
Since his release in 2006, Robert has not consumed any form of drugs, and has taken a huge step in his commitment to bettering himself. Sadly, this did not result in the end of his time in the system. After being released he got a low-paying job at a tractor material company, and he had trouble finding meaningful employment due to his record. He got back into the drug game for the money, and he ended up in prison for seven years in 2012. This second stint was harder for him because the inmate population was younger and more violent, whereas before it was older, more situated people. However, Robert stuck to his original game plan, and was fully committed to bettering himself. He had this to say about the effectiveness of the prison system: "If a person does not want to change for themself, prison is not going to help them. You have to be able to say enough is enough."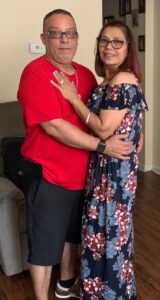 Robert was released in 2019 and went directly to a halfway house. While another harsh environment to be in, he had the support of his two stepdaughters to help him get back on his feet. Robert was with a woman before his incarceration in 1990 and helped take care of her children when he was released in 2006. They were able to return the favor in 2019, and he moved in with one of them after leaving the halfway house. His stepdaughter has a daughter of her own who Robert is close with, and he acts as her grandfather. She was really hurt when he went away the second time, but today they are closer than ever. He spends his days off with them as a family even though he has not been with their mother in over nine years. Luckily, Robert also found Uplift during this time, and he was able to graduate from our programming only eight weeks after his release.   
One thing that stuck with Robert about Uplift was during the enrollment process. He was speaking with us about how hard it was to find a job with a record, and we responded that we did not see a convicted felon, but "a person trying to get a second chance." This changed his mindset moving forward and allowed him to take full advantage of the program. Not only did he have extremely high praise for our instructors and the environment they created, but he loved the curriculum itself. He said the most helpful piece was "learning the process of trying to change yourself as a person."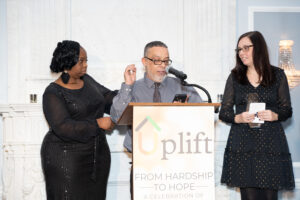 After graduating, Robert took a job at ShopRite where he has now been for three years and received several promotions. His store manager said to him that "he wished he had 100 guys like me." He started as a maintenance worker where he quickly became the manager's go to fixer, then was promoted to grocery, and is now the assistant night crew chief. Among these responsibilities, Robert is most proud of being a ShopRite key holder. He hopes to be the next night crew chief after the current one retires, and there is no doubt he will achieve that. In his personal life, Robert now has his own apartment where he can proudly pay rent fully and on time. He wants to focus on himself, and while he recognizes his situation growing up was not the best, he just wants to think about what he can do better now. He structures his life very strictly, limiting non-work-related activities to spending time with his family and new fiancé. Robert will be happy in life if he can continue to pay off all his bills and stay out of trouble.
To end our conversation, Robert had one last thing to say about Uplift:
"I appreciate you guys so much because without you I wouldn't be where I am now."